Jin Shin Do® servicing North Vancouver, Vancouver and the North Shore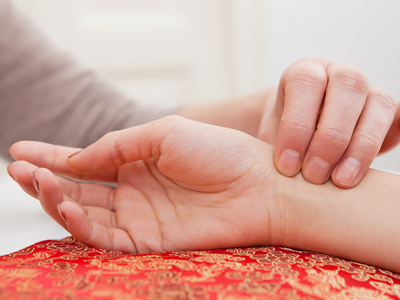 What is Jin Shin Do® Bodymind Acupressure®?
Jin Shin Do ® Bodymind Acupressure® is an effective and very relaxing option, for those who are apprehensive about needles or for those who just want to try a different approach to healing. Silvia is a Registered Jin Shin Do® Acupressurist. 
Jin Shin Do® is a simple, gentle technique that offers a practical way of dealing with daily stress.
"Jin Shin Do" means "The Way of the Compassionate Spirit." Jin Shin Do® Bodymind Acupressure® uses gentle yet deep finger pressure on specific acu-points and verbal Body Focusing techniques, to help release "armoring"or chronic tension, balance the "Qi" or energy, and improve vitality. This clothes-on method helps relieve stress and trauma- related problems.
The focus of a Jin Shin Do® session is not just relaxation, but deep release of bodymind tensions. The release of tension improves bodymind wellbeing, and learning to accept our feelings lets us experience an enriched quality of life.  Best of all, Jin Shin Do® helps one learn to acknowledge and transform, rather than repress, painful feelings — leading to a more joyful way of life and the realization of one's full potential.
Jin Shin Do® is a unique synthesis of a traditional Japanese acupressure technique, classic Chinese acu-theory, Taoist philosophy, Qigong (breathing and exercise techniques), Reichian segmental theory and principles of Ericksonian psychotherapy, Jin Shin Do acupressure was originated by Iona Marsaa Teeguarden. For more information: www.jinshindo.org
Goal of Jin Shin Do® Acupressure:
The primary goal of Jin Shin Do® Acupressure is to raise the recipient's awareness of chronic tension or holding patterns within the body, and to help release these blockages, both emotional and physical. Once these blockages are released, qi (vital energy) flows smoothly throughout the body and healing of the affected areas may occur, as well as a whole-body sense of physical ease and harmony.
What is the session like?
You remain clothed and lie on your back on a massage table, while combinations of acupoints are held. You determine the depth of the pressure. The experience is generally that sensitivity at the points is soon replaced by a pleasurable feeling of release. Usually you will eventually feel a deep sense of relaxation. You may share feelings or emotions that surface during the release of tension and stress, or just relax, perhaps falling into a deep and refreshing sleep.
How long is a session?
A typical session lasts 90 minutes, with the first 15-20 minutes spent discussing what you would like to focus your session on and the remainder of the time with you lying on the table while the acupoints are held.
What's in it for you?
Jin Shin Do® Bodymind Acupressure® helps produce a better quality of life no matter what the
age, condition, and well-being or distress level of those involved.   Jin Shin Do® Acupressure can assist the healing process by releasing tension, decreasing stress and encouraging a sense of increased well-being.
Benefits of acupressure:
Relaxation/release of tension
Calms the mind
Increases vitality
Encourages a sense of well being
Promotes flow of Qi or life force in the body
Helps to restore energy
Helps to create conditions of balance where healing can occur
Acupressure may be useful for:
Neck, shoulder and back tension
Joint problems, arthritis
Fatigue
Aches & pains
Digestive difficulties
Sinus problems
Insomnia
Stress and anxiety
Jin Shin Do® Disclaimer:
Jin Shin Do® BodyMind Acupressure ® is not intended for the diagnosis, treatment or cure of disease. It is a relaxation therapy, and a useful adjunct to licensed, qualified medical or psychological care. For any persistent pain or symptom, even a seemingly minor one, the reader is strongly encouraged to consult a medical doctor. When used in conjunction with standard medical treatment, the Jin Shin Do® Acupressure technique can assist the healing process by releasing tension, decreasing stress and encouraging a sense of increased well-being.